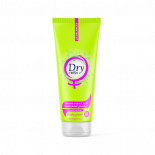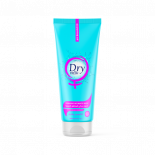 Dry Fresh Wash
Dry Fresh Feminine wash for intimate area, gentle for daily protection, with natural Chamomile extract .
What are the features and characteristics of Dry Fresh?
1- The natural extract of the chamomile flower, which is anti-bacterial and anti-fungal, which eliminates unpleasant odors and gives you a feeling of freshness
2- Contains a healthy PH medium to ensure an ideal environment for the growth of beneficial bacteria and a sure cleanliness of the intimate area and protection from any harmful bacteria.
3- Free from soap, alcohol and parabens for safe skin.
What are the types of Dry Fresh Wash?
1- Fresh flowers: protects the intimate area from any infection that causes unpleasant odors and keeps it clean and healthy.
2- Fresh Musk: works to purify the intimate area and protect it from unpleasant odors.
Add a review
Required fields are marked *